Please click on the image to view one of the C. Eule Dance video montages.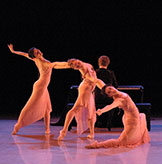 "Best of C. Eule Dance"
Choreography by Caron Eule
Excerpts of Suite Brazil, Flight of Fantasy, face2face, Spiral Songs, Nocturne, Jazz Tunes of the '20s, Gole Sangam, and
With Their Backs Exposed
---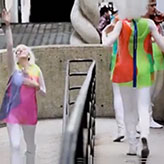 Incline/Decline
at West Beth as part of WestFest
April 28, 2013
Choreography by Caron Eule and Dancers
Music by Joe Gallant
Video: Guy Calaf
---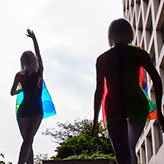 Wilderness Plan
The Elevated Acre at 55 Water Street
as part of openhousenewyork weekend
Oct. 6, 7, 2012
Choreography by Caron Eule and Dancers
Music by Scott Morehouse
Video: Sergei Krasikov
---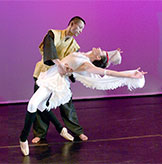 "The Crane Wife (excerpts)"
Kumble Theater, Brooklyn, Feb. 15-16, 2008
Choreography by Caron Eule
Music by Meg Okura's Pan Asian
Chamber Jazz Ensemble
---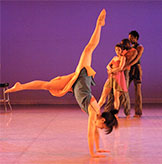 Video Montage of "Clean Springing 3"
Merce Cunningham Studio, Manhattan,
May 20-22, 2005
Choreography by Caron Eule
video editing by Mike Kimberling, Caron Eule
Music by Bebel Gilberto
Photos by Angel Hess
---
You can purchase a DVD of any of our productions. Please contact us at caron@ceuledance.org for more information.