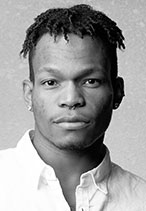 Jordon Lee Morris was born February 8th 1998 and raised in the Antelope Valley. He started his journey with dance at the end of high school by joining the hip hop team and progressed to taking college classes after graduating. In his first semester of college, he trains in various styles such as Hip Hop, Contemporary, Jazz, Modern, And Ballet.
Antelope Valley College was only the kick off to his training, after two years he began teaching at Starborne Dance Studio at age 20. Contemporary was the first style he taught, after one year he then taught an adult Jazz class as well. His choreography continued to blossom and began doing side gigs such as weddings, public events, high school dance team competitions, background dancing in LA and Long Beach, etc.
Jordon is currently 23 years old in the year of 2021. He currently lives in Los Angeles and teaches Jazz Funk and Hip Hop.